Personal Injury
This can be a variety of cases. These cases occur when you have been injured and/or incurred damages because of the actions of others. The actions of others can be due to negligence and/or intentional acts. The most common case for personal injury is when you have been injured in a wreck that was not your fault. Benson Law Firm initiates and pursues money damages for the injuries and losses you have suffered. Representation in these type of matters are by contingency fee meaning that you do not pay for the services or costs of Benson Law Firm until your case is resolved by settlement or trial.
Benson Law Firm has tried numerous methods of advertising its services but has come to the conclusion that word of mouth is the best form of advertising. We considered it a great compliment when a previous client refers family members and friends in need to Benson Law Firm for representation.
- What we are not:
It is important to detail what Benson Law Firm is not. Benson Law Firm is not a claims factory. Every case is unique and every person is unique. We work diligently to maintain a case load that allows your attorney to work on your case. This allows your attorney to maintain a one on one relationship with you as your case progress. In addition to attorneys, Benson Law Firm takes pride in having knowledgeable and friendly support staff who can assist you with many aspects of your case. However, your main contact will be your attorney.
- Follow Recommendations of Your Medical Care Providers:
If you have been injured, the most important thing is that you get better and that you make as full of a recovery as possible. This means that you need to follow the recommendations of your medical care providers. Benson Law Firm cannot and does not give medical advice.
- What we do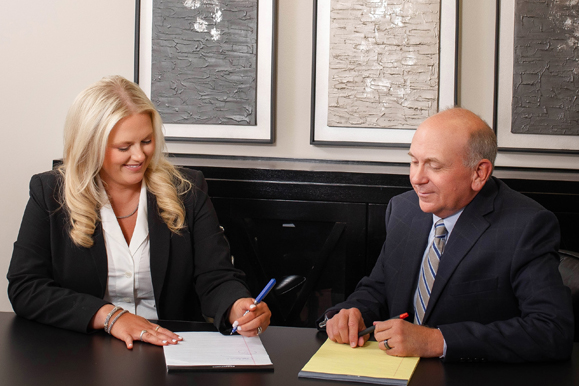 Benson Law Firm will pursue people and insurance companies so that they will be held accountable and responsible for your suffering, injuries and damages. Benson Law Firm will investigate, document, prepare and pursue your claim. Benson Law Firm will use its resources and experience to maximum your settlement or judgment.
Benson Law Firm will manage your case. Benson Law Firm will deal with the insurance companies and the claims adjusters. You will need to keep Benson Law Firm updated on your progress but we will take care of the rest.
- Do I need an attorney?
Insurance companies have skilled and trained adjusters who protect the interest of their company. These adjusters will only minimize your claim and minimize the money they pay you. However, Benson Law Firm will level the playing field for you by representing your interest. The goal of Benson Law Firm is to see that you are fairly and fully compensated by maximizing your recovery to the fullest extent allowed by law. The insurance company insuring the person that hit you should pay for your injuries and damages. You should be paid for damage to your car, reimbursed for lost wages, reimbursed for medical bills, and compensated for pain and suffering. Benson Law Firm can help you by preparing your case with the purpose of maximizing the money you are offered and receive for all losses. Show the insurance company that you are serious about your claim by allowing Benson Law Firm to represent you.
"Most cases do not go to trial but Benson Law Firm prepares all cases from the beginning as if they were going to trial."
Benson Law Firm recommends that you consult with an attorney as soon after a wreck as is possible. Remember, it will not cost you a penny to schedule an appointment and visit with an attorney at Benson Law Firm concerning your personal injury case. Contact Benson Law Firm now so that Benson Law Firm can begin working with you to maximize the value of your case.
CALL US TODAY
to schedule your free consultation!
- Contingency Fees
Your visit with Benson Law Firm concerning your personal injury matter is free and you are under no obligation. Should you decided to retain Benson Law Firm to represent your interest, the attorney fee is a fair percentage of the settlement money or judgment money that Benson Law Firm helps you get. We will discuss this contingency fee at your initial visit with Benson Law Firm. In the very unlikely event that your case cannot be resolved, you will not owe Benson Law Firm any fee and you will not owe Benson Law Firm for any case expenses that were advanced for the preparation of your case.